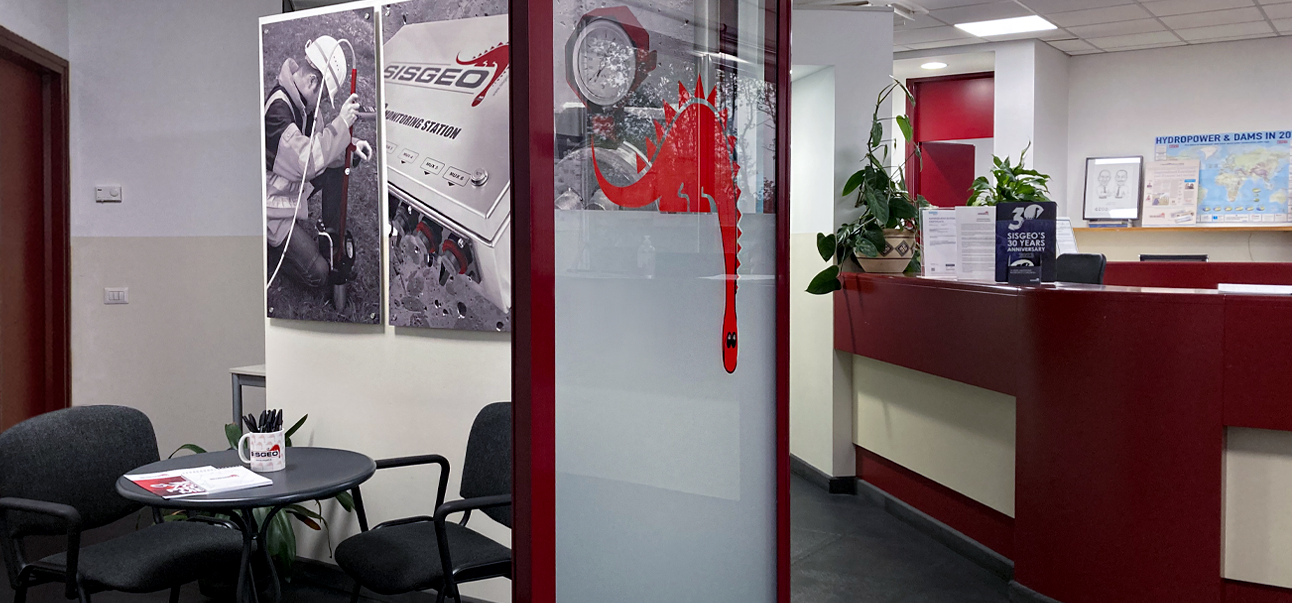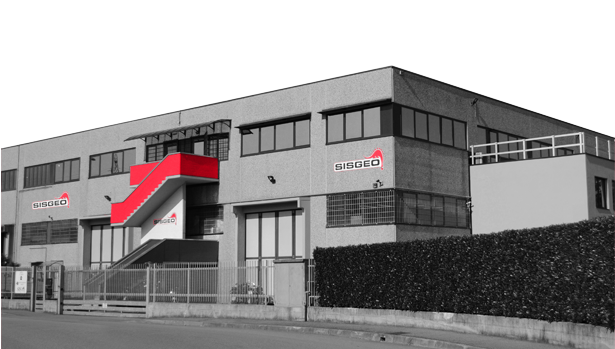 Expertise
and


passion at the base
of all our projects
Among the world's leading manufacturers of instruments and equipment for structural, geotechnical, and environmental monitoring, Sisgeo was established in 1993, inheriting the expertise and know-how of SIS Geotecnica, which was then the Italian market leader in this sector.
Passion, competence, reliability, accountability, and a constant pursuit for quality and technical perfection are Sisgeo founding values and distinctive features, placing it among the global best players in the field.
Every day, we rely on our expertise and experience to develop our products and services and to keep innovating and forecasting future trends.
MEMS instruments produced per year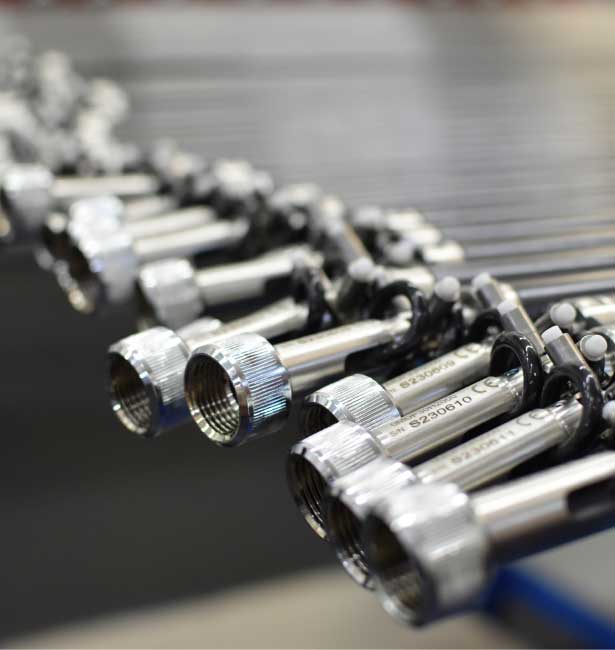 An international group with an italian heart
Italy is the heart of our business and at the same time a legacy of history, creativity, style and passion that we are proud to bring to the world with our products and services, through a network of international partners with proven skills and expertise.
We are a group of engineers, geologist, technicians, and professionals. But first and foremost, we are people who keep learning new skills, break new grounds, listen to customers and operators' requests, and put forward new ideas and solutions. Creating, designing, manufacturing: this is what we do to bring about continuous improvement. We listen to the earth through our instruments, and we respect it by applying production processes designed to reduce our environmental impact with the view to pursue human-centric progress and to allow everyone to shape their own future.
Curiosity the capacity to find and use the latest technological novelties
Engineering new efficient, clear, and functional solutions
Different expertise and skills enabling us to competently address different issues
Attention for quality, details and each product design
Thorough R&D work to be always at the forefront
The Italian Geotechnical Association has its headquarters in Rome at the Ente Nazionale per l'Energia Elettrica. The AGI's purpose is to promote, encourage and coordinate research and studies on the characteristics of soils in relation to engineering problems.
In particular, the Association provides to:

Inform members on studies, results of works and news related to Geotechnics, mainly through its official organ "Rivista Italiana di Geotecnica";
Co-ordinate and spread studies and research in the technical and scientific field and promote the diffusion of the teaching of Geotechnics; Present studies and proposals to Academies and Public Bodies as well as to invoke measures in relation to general and local problems concerning Geotechnics;
Establish and maintain, among all those in Italy and abroad, Bodies, Associations, Offices, persons dealing with the subject, friendly and continuous relations;
Promote and foster the creation in Italy of Study and Research Centres in the Geotechnical Field.

Address: Viale dell'Università 11, 00185 Roma, Italia                               
Telephone: +39 (06) 44.65.569
Fax: +39 (06) 44.36.10.35
Email: agi@associazionegeotecnica.it
Website: associazionegeotecnica.it
The Italian Geotechnical Association has its headquarters in Rome at the Ente Nazionale per l'Energia Elettrica. The AGI's purpose is to promote, encourage and coordinate research and studies on the characteristics of soils in relation to engineering problems.
In particular, the Association provides to:

Inform members on studies, results of works and news related to Geotechnics, mainly through its official organ "Rivista Italiana di Geotecnica";
Co-ordinate and spread studies and research in the technical and scientific field and promote the diffusion of the teaching of Geotechnics; Present studies and proposals to Academies and Public Bodies as well as to invoke measures in relation to general and local problems concerning Geotechnics;
Establish and maintain, among all those in Italy and abroad, Bodies, Associations, Offices, persons dealing with the subject, friendly and continuous relations;
Promote and foster the creation in Italy of Study and Research Centres in the Geotechnical Field.

Address: Viale dell'Università 11, 00185 Roma, Italia                               
Telephone: +39 (06) 44.65.569
Fax: +39 (06) 44.36.10.35
Email: agi@associazionegeotecnica.it
Website: associazionegeotecnica.it
SISGEO supports FAI – Fondo per l'Ambiente Italiano (the National Trust for Italy)

FAI and SISGEO, two excellences of our country, share the same commitment to the preservation of Italy's historical, artistic and environmental heritage.
Supporting FAI means being involved in an ambitious cultural challenge: making Italy into a better place in which to live, work and raise our children.
The cultural and landscape heritage, promoted and protected by FAI, represents a truly unique asset and the resource on which to focus to foster the flourishing and development of this wonderful country. For almost 50 years FAI, thanks to the support of its many partners, individuals and companies, has been protecting and enhancing 71 properties throughout the country: historical, artistic and landscape assets that have been saved from neglect, restored, protected and opened to the public.
Every day, FAI strives to make Italy's beauty accessible to everyone, educating and raising community awareness of important values such as respecting and caring for history, art and nature.
With FAI we want a more protected and enhanced Italy.

Website: fondoambiente.it
SISGEO supports FAI – Fondo per l'Ambiente Italiano (the National Trust for Italy)

FAI and SISGEO, two excellences of our country, share the same commitment to the preservation of Italy's historical, artistic and environmental heritage.
Supporting FAI means being involved in an ambitious cultural challenge: making Italy into a better place in which to live, work and raise our children.
The cultural and landscape heritage, promoted and protected by FAI, represents a truly unique asset and the resource on which to focus to foster the flourishing and development of this wonderful country. For almost 50 years FAI, thanks to the support of its many partners, individuals and companies, has been protecting and enhancing 71 properties throughout the country: historical, artistic and landscape assets that have been saved from neglect, restored, protected and opened to the public.
Every day, FAI strives to make Italy's beauty accessible to everyone, educating and raising community awareness of important values such as respecting and caring for history, art and nature.
With FAI we want a more protected and enhanced Italy.

Website: fondoambiente.it