Last update: October 2021
All the SISGEO digitized sensors utilize a RS485 interface with Modbus protocol.
1.The maximum number of digitized sensors in a RS-485 network are 247 (theoretical)
2.The maximum number of digitized sensors chains that is possible to connect to Modbus master unit (as OMNIAlog or miniOMNIAlog) are 4.
3. About the maximum number of sensors in a chain and lengths, please follow the next tables: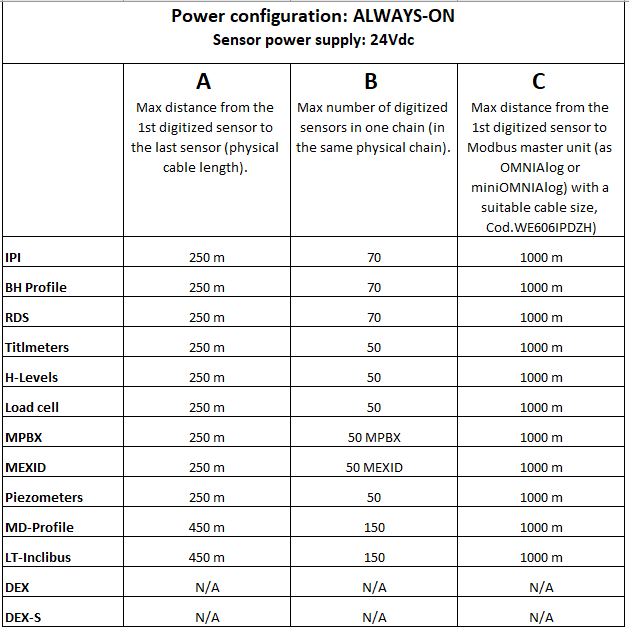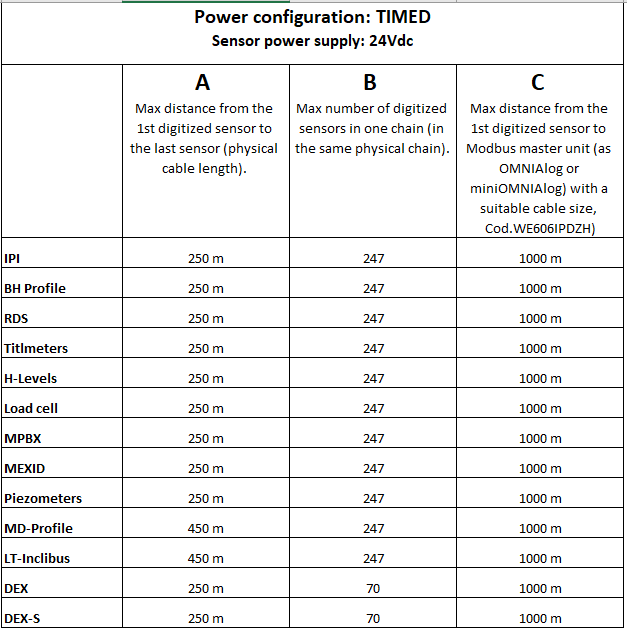 NOTE: The sum of "A" and "C" lengths can't exceed 1000m. The compliance of points A and B, avoids the excessive voltage drop on the RS-485 line and guarantees the correct RS-485 network operation.