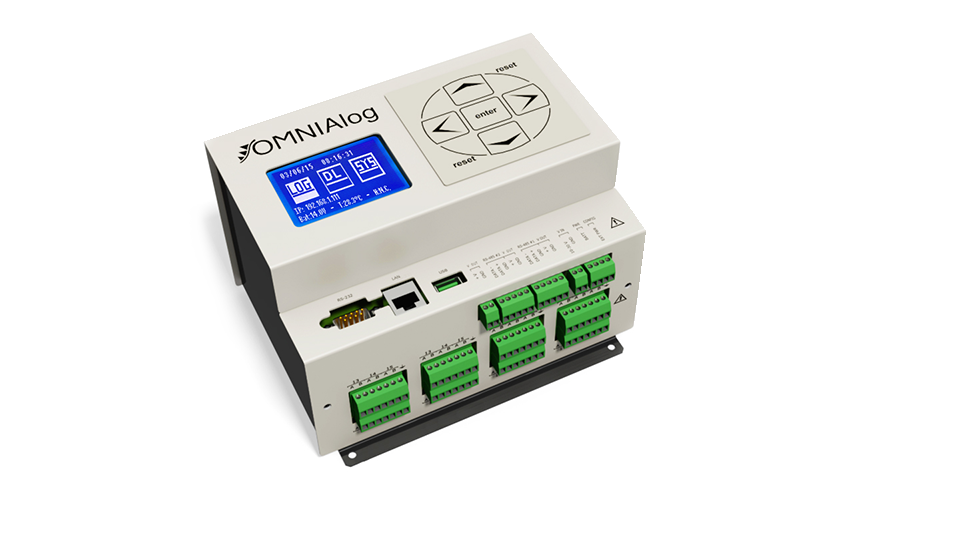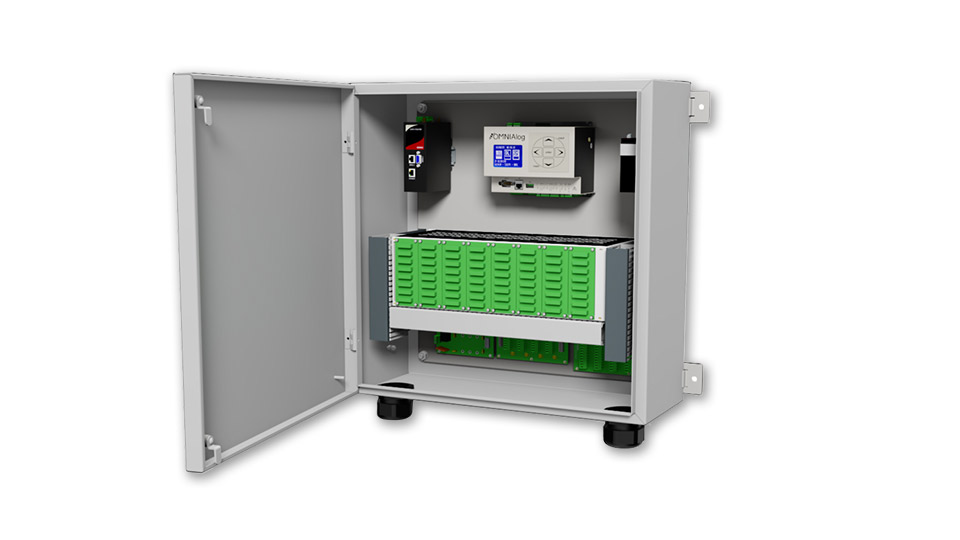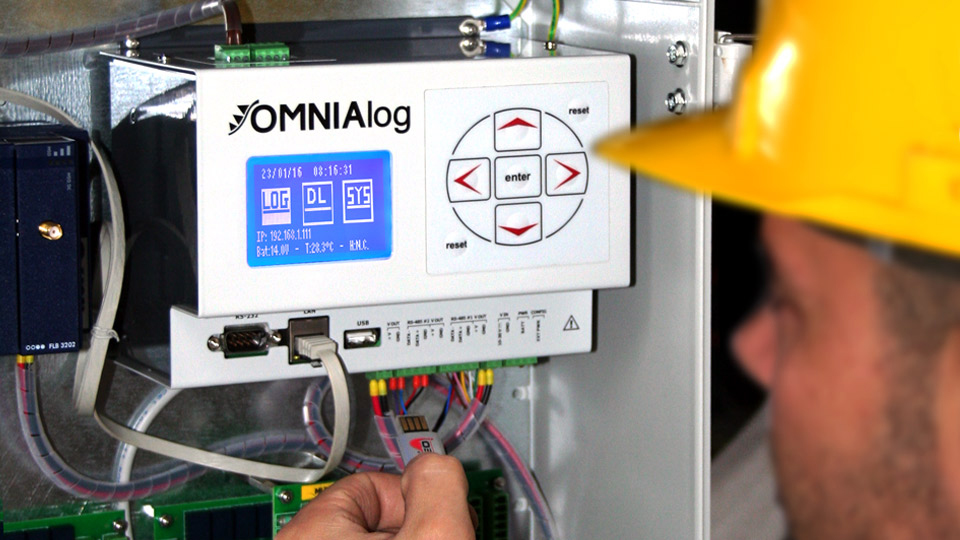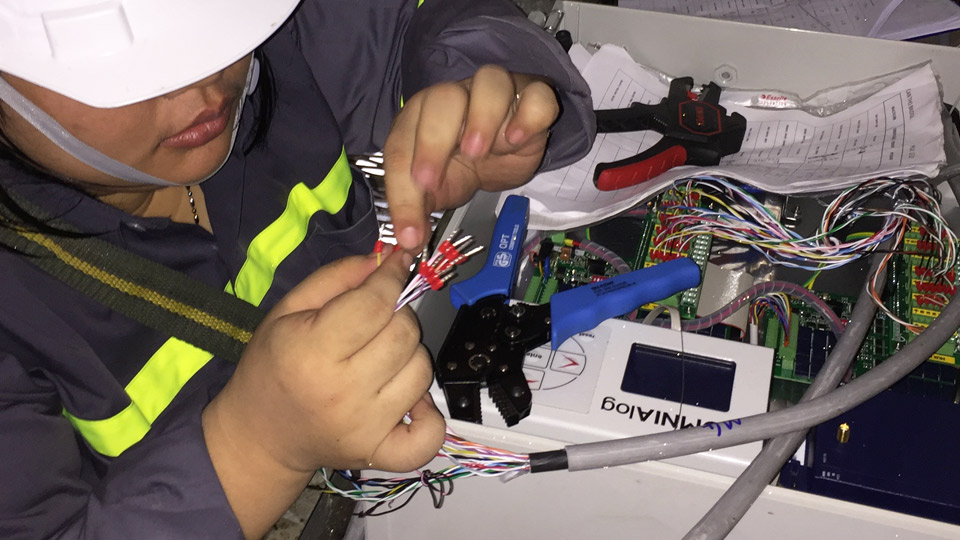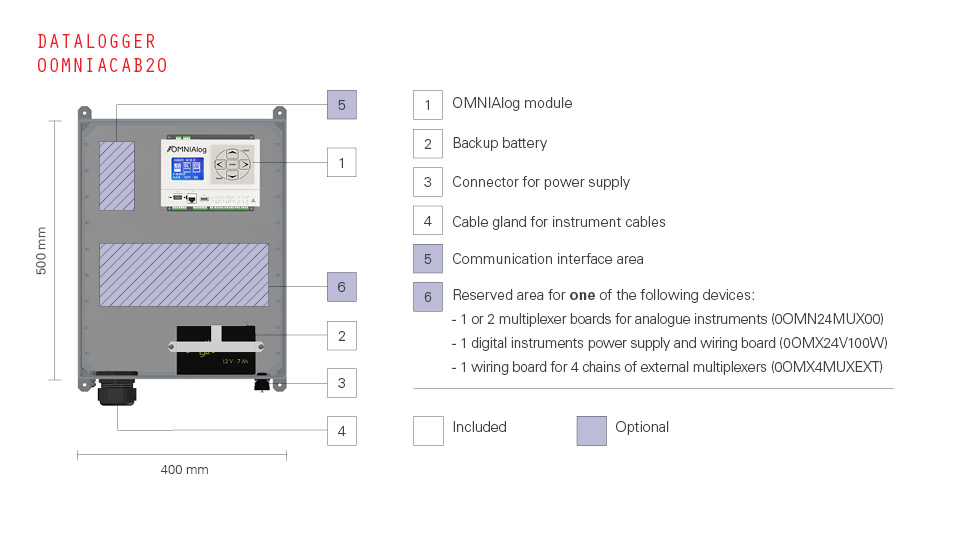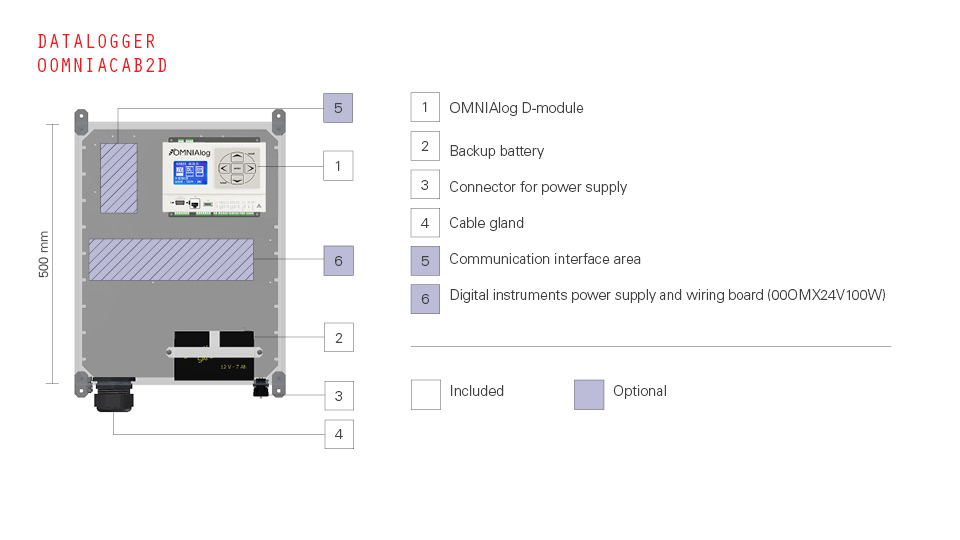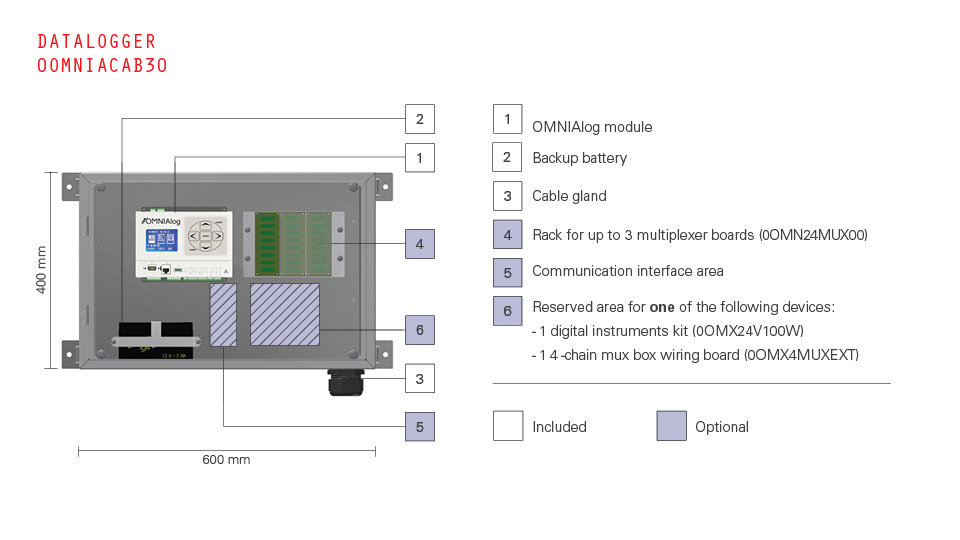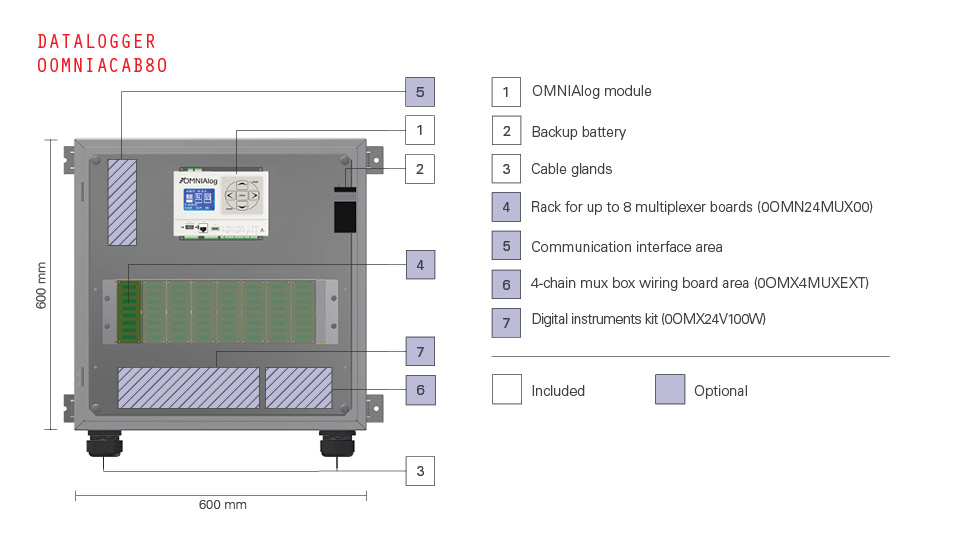 Reference products codes: OMNIA, OMNIALOG, OMNIACAB, OMN24MUX, OMX
The OMNIAlog has been designed "in house" by Sisgeo and is the result of over 25 years experience using different datalogger in geotechnical field.
OMNIAlog is a versatile, cost effective and low powered datalogger supporting vibrating wire and all major geotechnical sensors.
OMNIAlog has a Web & FTP server on board, 8 analog channels, expandable to 392 channels and 2 digital opto-isolated input ports. It can be managed by any Internet browser and also includes a 2GB USB pen drive support.
APPLICATIONS:
Tunnelling
Dam surveillance
Structural monitoring
Mining exploration
Deep excavation
Landslide safety implementation
Retaining walls
Geotechnical investigation campaign
FEATURES:
No software required
LAN Ethernet, USB and RS232 Comm ports
High performances over all working temperature range
(-30°C +70°C)
2GB internal memory
Stand alone or part of network
Vibrating wire built-in interface
Digital sensors support
Compatible with all major geotechnical sensors
Questions
about this
product?
Questions
about this
product?
In questo video vengono spiegati i passaggi necessari per la configurazione del datalogger OMNIAlog affinché al termine di un ciclo di acquisizione venga inviata una mail a destinatari configurabili. La mail contiene un file .CSV (compatibile con Excel). Al suo interno si trovano tutte le misure dei sensori configurati. In questo modo l'utilizzatore potrà analizzare i dati ricevuti senza la necessità di collegarsi fisicamente al datalogger OMNIAlog.