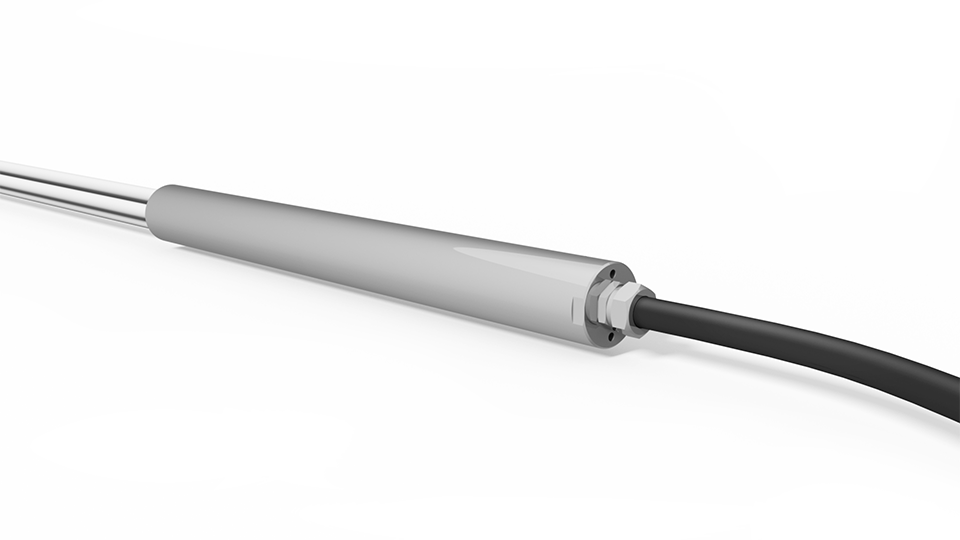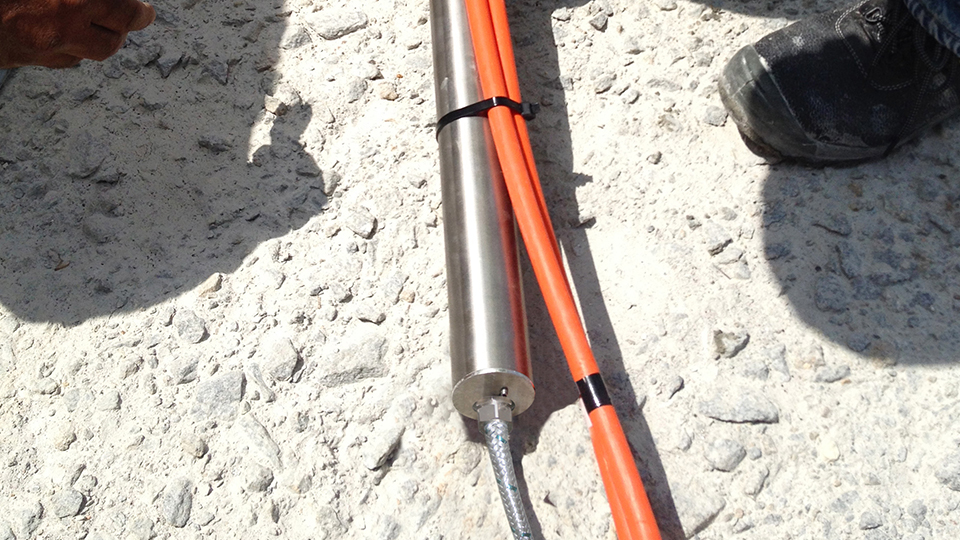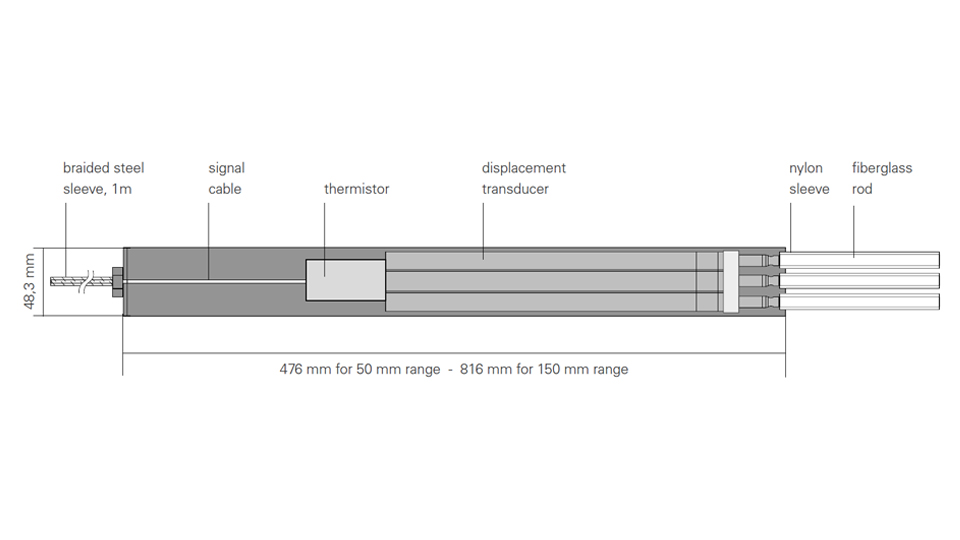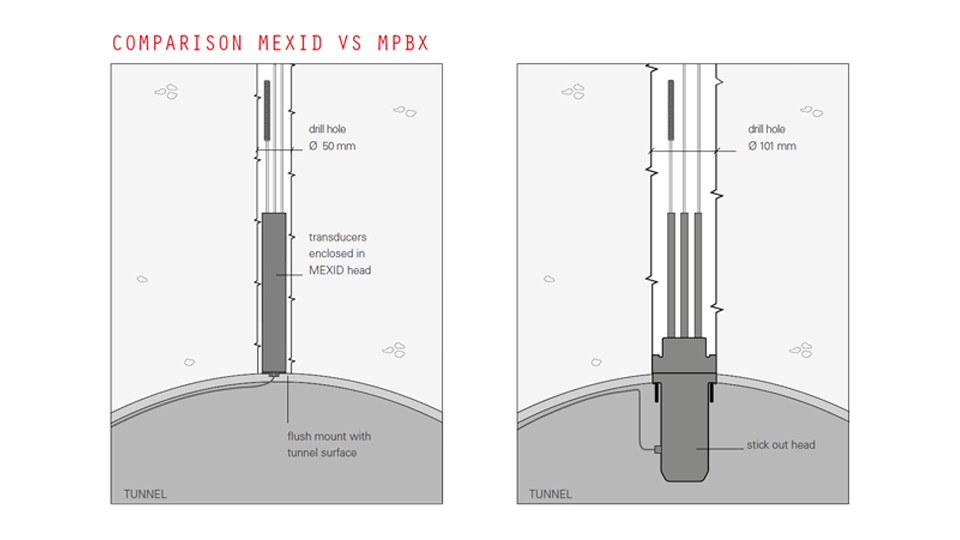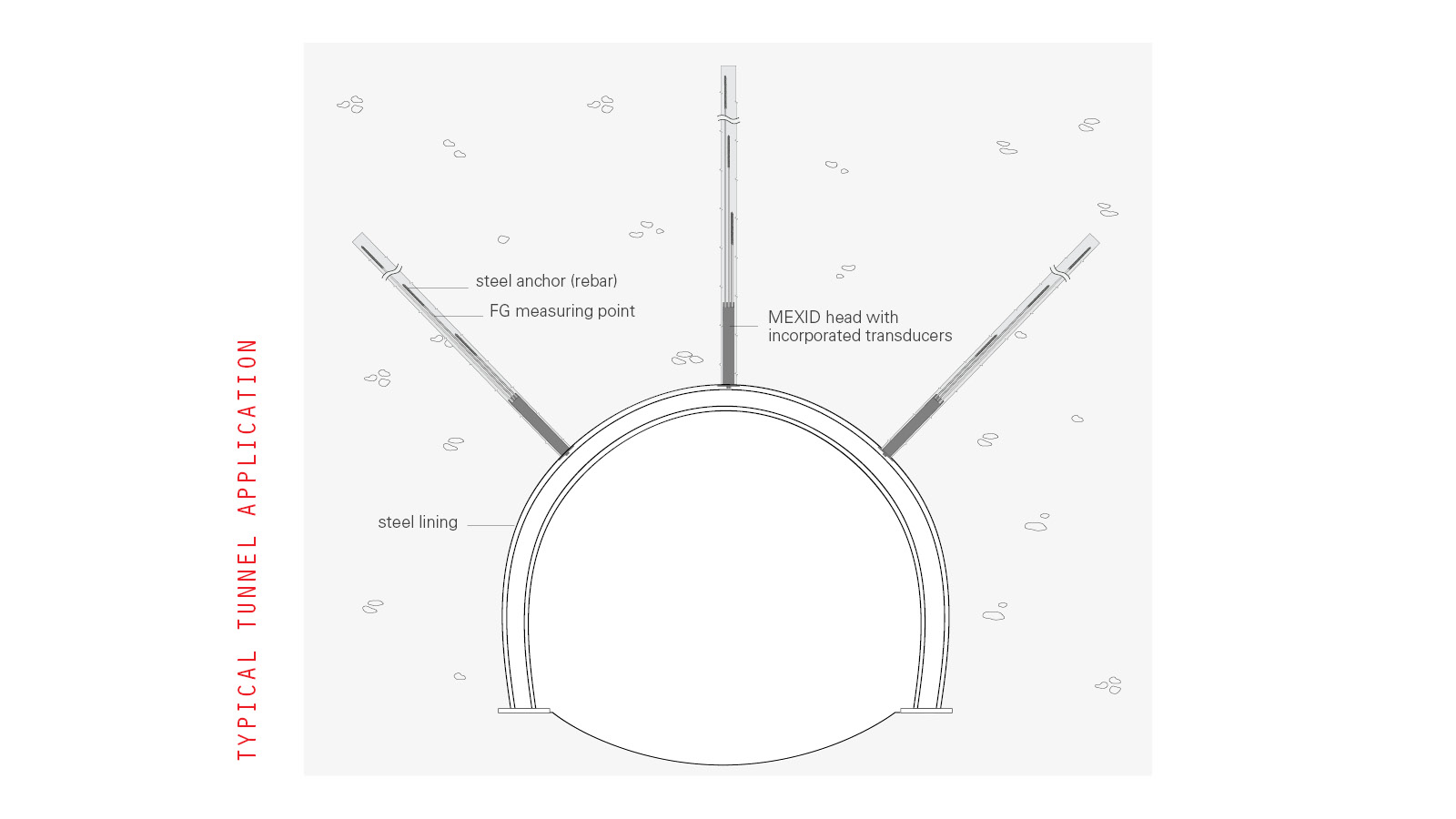 Reference products codes: D2MX, D221BM
MEXID extensometers, are miniaturized multi-point rod extensometers, used to monitor displacements of measuring points deeply positioned in grounds or rocks, with reference to the instrument head.
The main strength of MEXID is the small drilling diameter: only 50mm (75mm first meter only).
MEXID Miniature Multipoint Extensometer is furnished completely pre-assembled, making installation procedures easier and decreasing installation costs, even thanks to its small drilling diameter.
For more information click on "Data sheet" button.
A linear potentiometer is a device with a movable slider, usually called wiper, that makes electrical contact along a fixed resistance strip. A regulated DC voltage is applied to the two ends of the resistance strip: the voltage between one end of the strip and the contact point of wiper and strip is measured as the output signal.
Sisgeo instruments that utilize linear the linear potentiometer technology have often a 4-20mA output because electrical (Ampere) signals are more suitable for long distance transmission than tension (Volt) signal.
Vibrating wire transducer is essentially composed by a taut wire clamped at its ends and tensioned so that it is free to vibrate at its natural frequency. The frequency of vibration varies with the wire tension and thus small relative movements between the two end clamps.
With VW transducers frequencies rather than voltage levels are measured, so a dedicated readout/datalogger must be used to measure the resonant frequency. These ones excites the VW transducer, measures the response, performs some calculations on the response, and returns the result.
SISGEO VW transducer uses 'pluck and read' method and not 'auto resonant' method; when the readout/datalogger plucks the wire a magnetic attraction is created to the coil and the wire start to vibrate and it causes an alternating voltage of the same frequency of the natural frequency of the wire; the voltage signal is transmitted on the cable and read from the readout/datalogger.
VW transducers have a reputation for long expected life and long-term stability.
Questions
about this
product?
Questions
about this
product?