DEX and DEX-S 3D extenso-inclinometer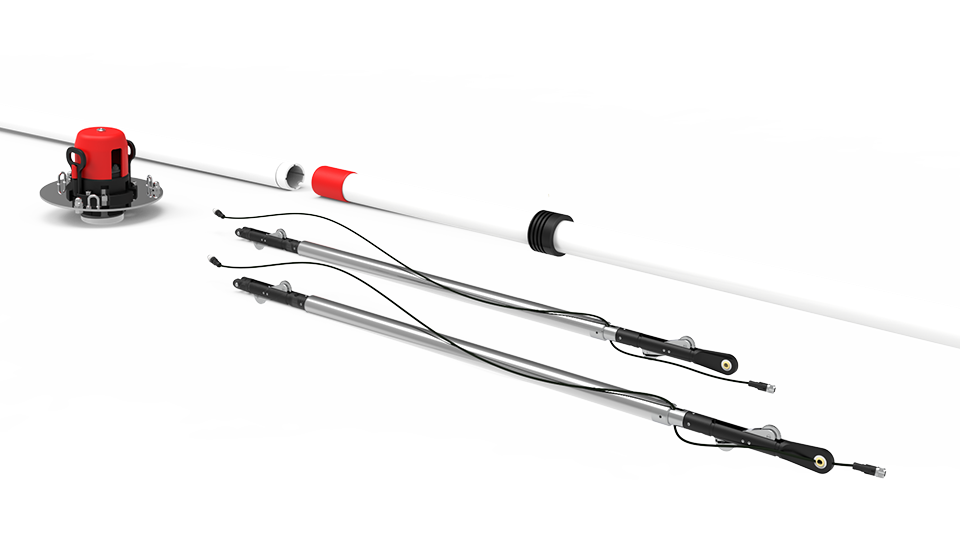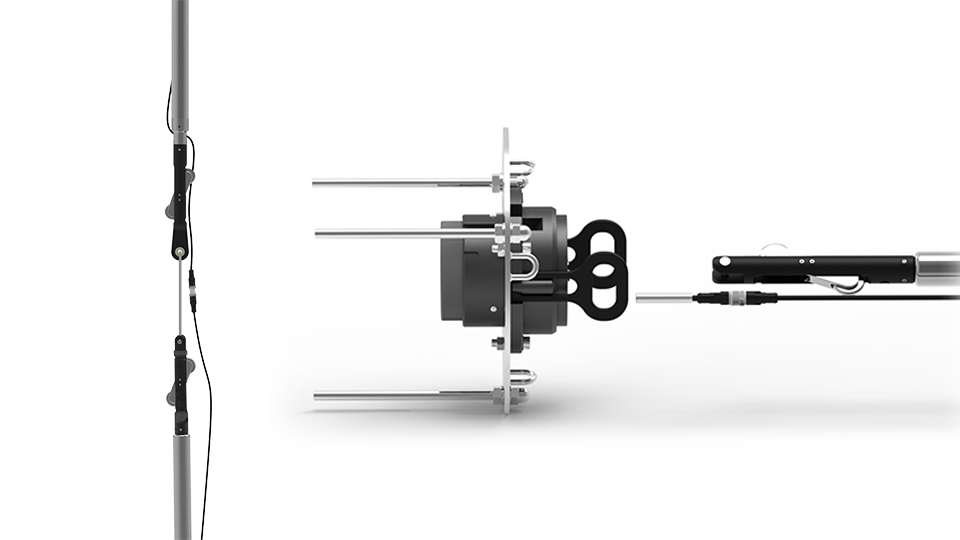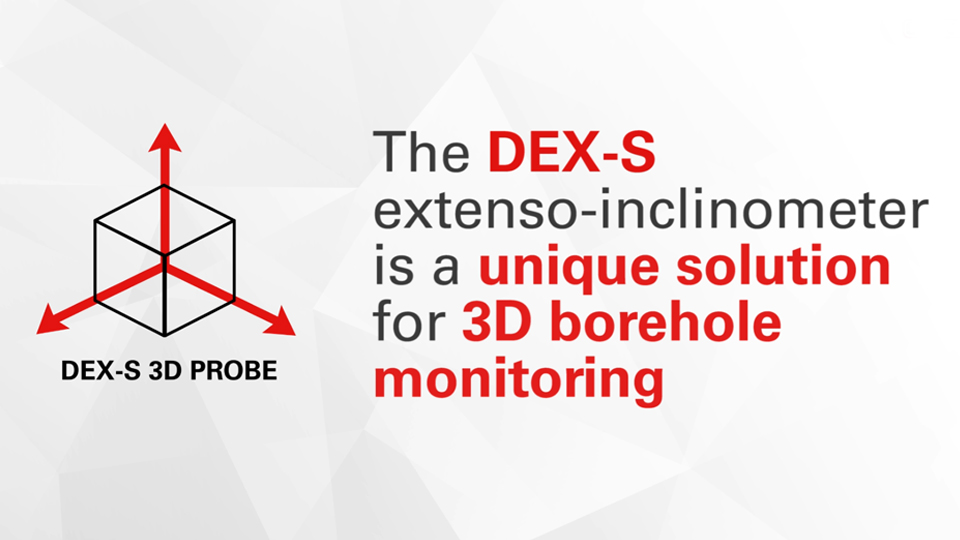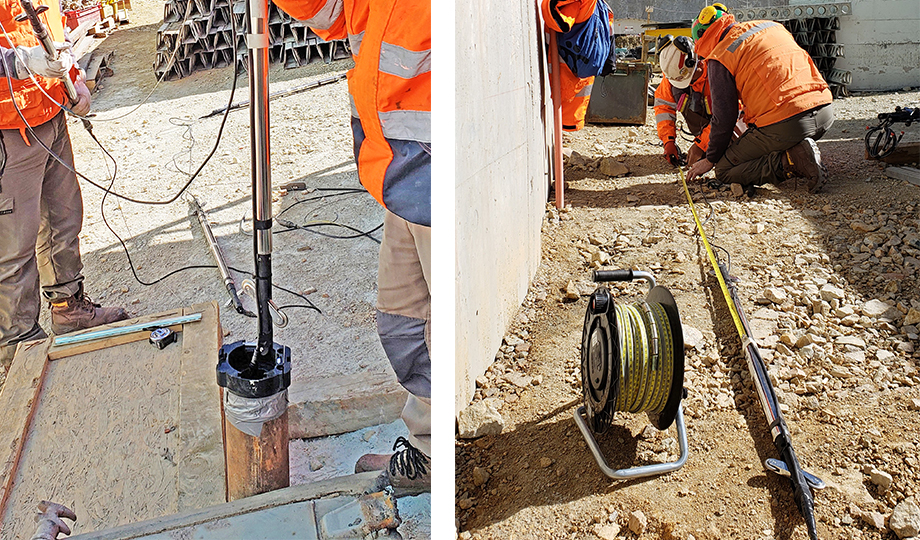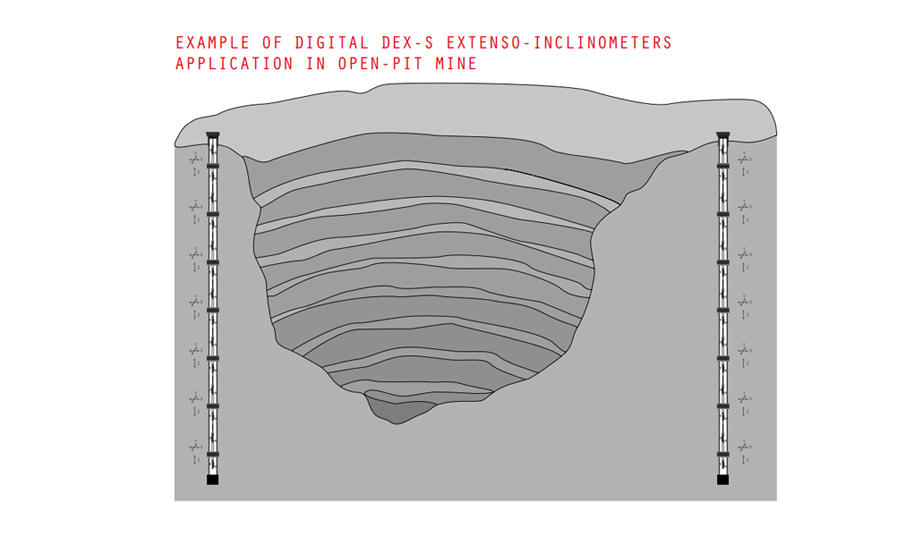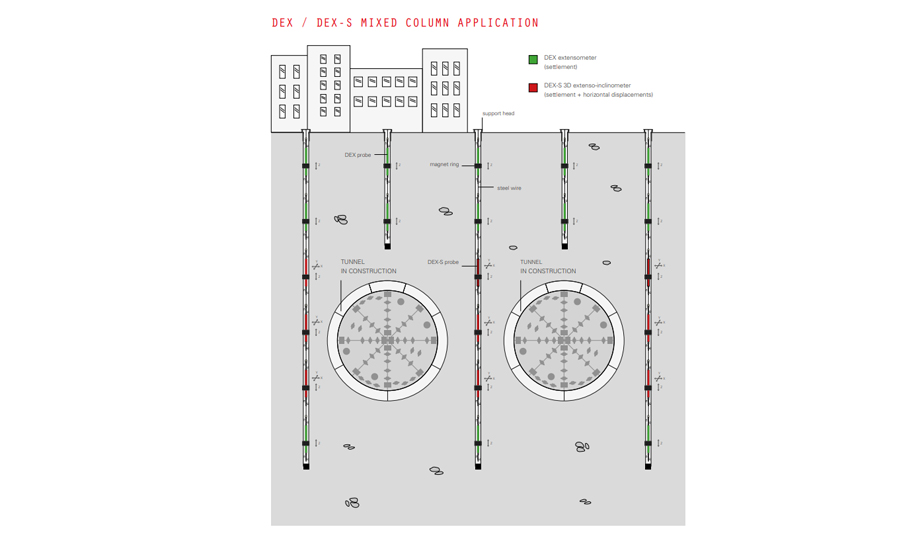 Reference products codes: DEX, DEX-S
The DEX-S extenso-inclinometer is a 3D probe with an exclusive merge of two sensors: a high accuracy biaxial MEMS inclinometer to read displacements on horizontal axis, and a contactless magnetic sensor to monitor the vertical displacements.
A chain of probes installed in a borehole allows the unique advantage to return a 3D profile of both the casing and surrounding ground where the chain is installed.
The DEX extensometer is equivalent to DEX-S but without inclinometer sensor, so that a chain of DEX probes is suitable to read vertical displacements only.
In order to optimize the installation, you have the advantage to create mixed chains of DEX-S extenso-inclinometer and DEX extensometer probes.
DEX-S and DEX chains can be removed from the casings for installing them into nearby boreholes or in other projects.
They should be installed into ABS inclinometer casings with special magnet rings.
OMNIAlog datalogger provides automatic monitoring and by means of 3G/4G router it is also possible to have on-line monitoring of unattended locations.
DEX is a Sisgeo technology designed to monitor the displacement along the main axis of a special tube.
DEX is based on a special linear transducer able to detect with high accuracy the position of a magnetic ring installed on the measuring tube.
The DEX sensor is able to read the movements of the ring, generally caused by external forces.
DEX can work in vertical, horizontal or any inclined position.
The measuring tube is an ABS inclinometer casing that do not interfere with the magnetic field generated from the magnetic ring.
DEX-S is a combination of DEX and MEMS technologies that allows to measure 3D boreholes deformations.
Tiltmeters are instruments that measure angles respect to the gravity acceleration vector. To get this result an accelerometer is required. It measures the projection of acceleration gravity on its sensing axis. Sensor can have 1, 2 or even 3 sensing axes.
The MEMS (Micro Electro Mechanical Systems) implementation of accelerometers it's pretty young (about 20years) but mature enough to have its strong reliability been proven. MEMS are indeed silicon chips machined to create a mechanical part inside. The required electronic to read out the signal is inside the same chip.
The working principle is a spring-mass system: a mass (rotor) is anchored with springs to a fix frame (stator). When an acceleration occurs, the rotor moves respect to the stator loading or unloading the springs. That's it: the displacement measurement is proportional to the applied acceleration. Displacement is measured with different technologies inside the chip but in its simplest form is related to a capacitance measure.
Sisgeo uses the state-of-the-art of MEMS accelerometers that implement several methods to compensate temperature variation and reduce the cross-axis error reaching very high accuracy.
Questions
about this
product?
DEX-S Inclino-Extensometer - The unique solution for 3D Automatic Borehole Monitoring
DEX-S Inclino-Extensometer - The unique solution for 3D Automatic Borehole Monitoring
Compared to a traditional installation with In-Place Inclinometers and Extensometers in two separate boreholes DEX-S solution allows about a 50% time and costs reduction in terms of drilling and installation.
DEX-S Inclino-Extensometer has a wide settlement/heave range of measure up to 100 mm per gauge (up to 1000 mm for the DEX Extensometer Gauges only).